A Seamless Selling Experience
Your home is your most valuable asset. When it comes time to sell, you want to be sure you are working with a real estate professional who has the expertise needed to get you top dollar for your home efficiently and effectively. We will work with you to position your home on the market in a way that ensures your sales experience is as stress-free and profitable as possible.
Getting Ready to Sell
Before putting the sign on your lawn and advertising your home, there are a few key steps you can take to make your home more sellable for which we can coach you through.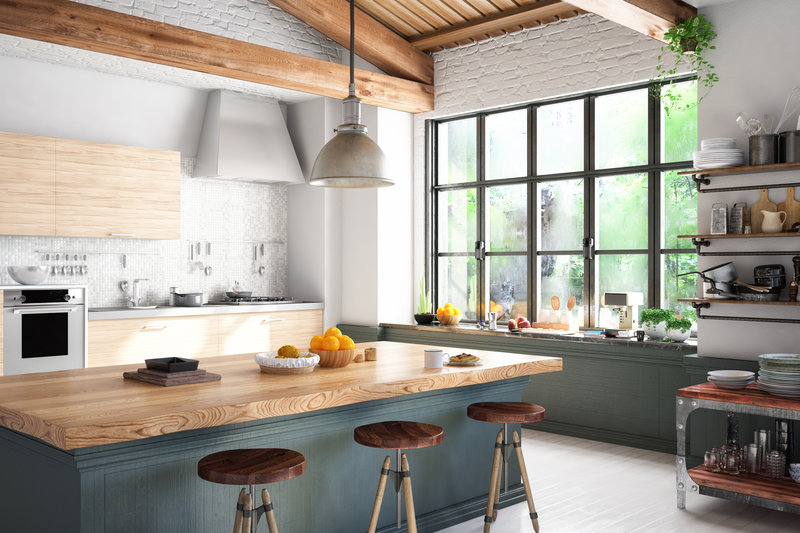 1. Remove the clutter
Imagine what your home would look like if you removed half of your belongings. In order to make your home more appealing to buyers, it's important to eliminate personalized items, as well as excess furniture and decorative features. Less is more. A minimal design with few distractions will help buyers see themselves in the space.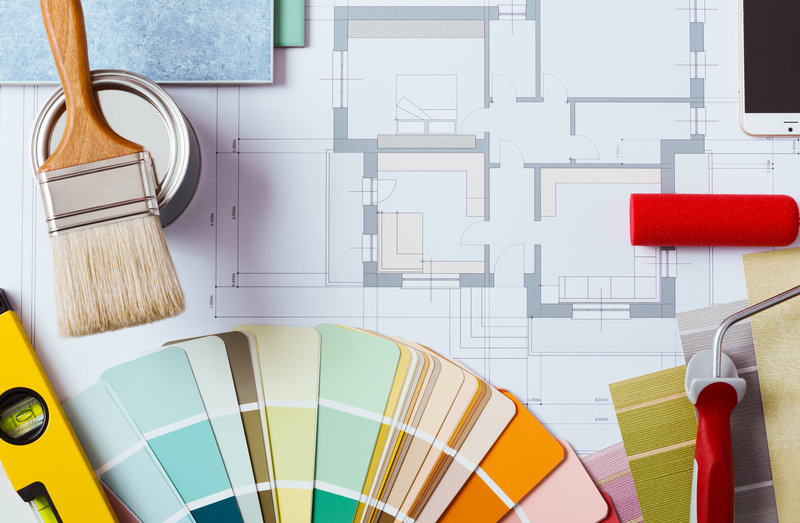 2. Patch and paint
Pride of ownership is a key selling feature, and you can demonstrate yours with simple fixes to leaky faucets, running toilets or squeaky doors. Adding a fresh coat of paint to the walls, using neutral colours, is also a good idea. It's a relatively quick and cost-effective way to make your home feel bigger, brighter and more welcoming.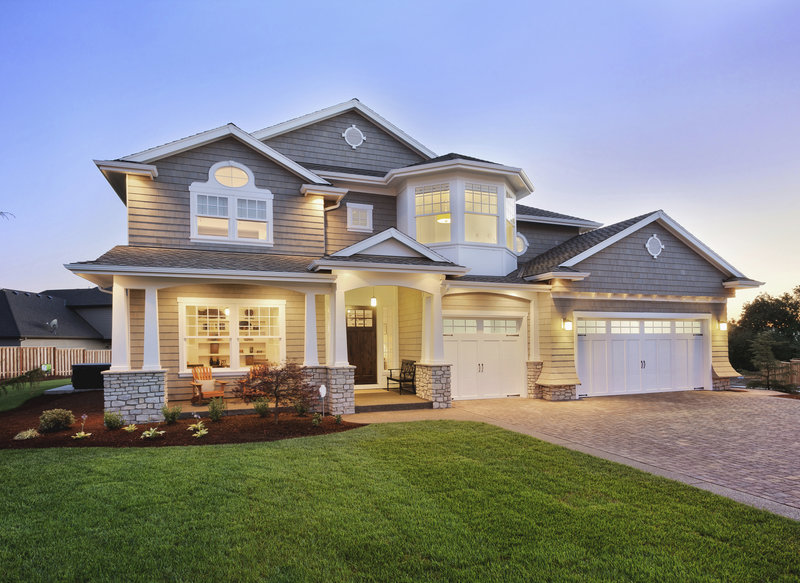 3. Spruce up the curb appeal
The outside of your home is what potential buyers see first when they pull up to a viewing, and we know how important first impressions are. Make sure the grass is cut, the yard is landscaped and the exterior looks well-kept.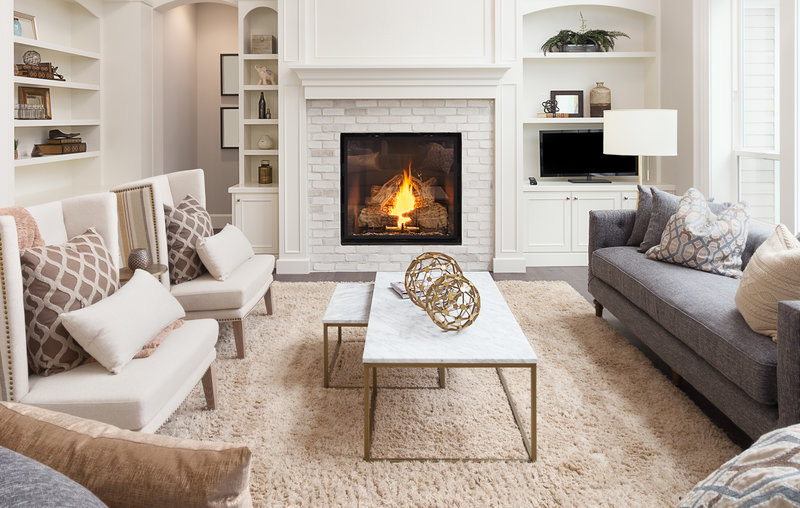 4. Stage your home
Studies show staging your home helps you sell faster and at a higher price point. Small changes can go a long way in making your home look Pinterest-worthy from every angle.
Why Work With Us?
When it comes to buying your perfect home, there are many steps and decisions to navigate along the way. By partnering with us, you can rest assured knowing we will:
Accurately assess the fair market value of your property so it sells fast and for maximum profit.
Use the latest marketing tools to make your home stand out from the crowd and find serious buyers who are ready to act.
Stay ahead of market trends and offer professional advice and guidance.
Connect you with the right professionals and resources.
Be transparent and accountable in supporting you throughout the entire decision-making process.
Negotiate on your behalf and put you in an ideal position when reviewing and accepting offers.
Ready to get started? Connect with us and let's talk about your goals for selling your home.
Testimonials
" Denny was quick, professional and very approachable. Being a younger couple he ensured we had all the resources and information we needed to buy our first home together. When the time comes to buy/sell we will be using Denny. Would highly recommend him to anyone we know who is in the market for a great realtor "
- Amanda
" It was great to reconnect with Denny for help in viewing and purchasing a home that suited our needs. Denny was very helpful in making the whole process easy. Would highly recommend Denny & would definitely use his services again if the need arises. "
- Louise Smith
" Denny got our house sold in fairly quick order even with the market going down. I would recommend him for his knowledge, professionalism, perseverance and determination. He just does not quit until the job is done "
- Pete
" So, what is it we really need in a Realtor. I myself have bought and sold two homes with Denton. He sold a place for us when we moved out of town. He took care of all the details so even though we were 22 hours away we didn't have to worry about anything. When we decided to move back to CHILLIWACK he was our guy. He had places lined up for us to see that were right in the range of what we wanted. It only took a day of looking to find the right house for us. It's perfect. You see that's what we wanted from a realtor. A person who listened to what we wanted who was fun to be around but serious about knowing all he could about our perspective home. He made our experience pleasant and fun not stressful. He was very good at knowing if we were interested in a house or not. He didn't try and waste time selling us the most expensive house but the right house. So for us what we wanted in a realtor was someone who was efficient, cared about what we wanted, honest, fun, worked diligently to find the right house for us, didn't waste time on place where we weren't feeling it, and most important for us he took care of all the details and took the stress of selling and then buying a home. Four years later, I called him because I had a bat that flew in my house. He came and got the critter out. Not your usual Realtor thing to do but you know, that's Denny. He genuinely cares about his clients he's honest and friendly he makes you feel comfortable and takes the stress and fear out of buying or selling a home. I wouldn't use any other realtor cause he's better than the best. Thank you Mr Friesen for all your care and service. Denny is a very low-pressure, (who can work very well under high-pressure!) calm, Realtor that makes you feel very confident in his abilities and awareness of the market. I've dealt with a lot of realtors over the years and I feel Denny as one who stands out strongly because he's got YOUR best interest at heart. "
- Mr. & Mrs. Swain
" We met Denny thru our daughter and son-in-law as he is their real estate go to guy. He was there to answer my numerous questions and kept me informed of the process. I feel like he is now our friend too! "
- Mary Hindle
" Great job done in the selling of home and buying new location. I would be happy to refer Denny to family and friends for future needs. Thanks for looking after my real estate needs. "
- D. Geiger
" Denny was very professional yet not pushy at all. He was always ready to answer any questions we had as we had not purchased a home for over 30 years. He went above and beyond getting us a great sale and getting the new owner to agree to over one month free rent until we could move into our new home. He was very friendly and easy going. We hope to remain in touch as often as possible. "
- Edward Driediger
" Denny was very pleasant to deal with, honest, straightforward.. I would trust him 100% & will deal with him again & have passed his name onto friends & family. He will find exactly what you're looking for. "
- Marjorie
" "My husband, Trevor, and I met Denny at an Open House for the townhouse complex in which we now live. We had a property to sell, and, although we had utilized various Realtors over the years, we signed with Denny without hesitation. Denny is a calm, organized, funny, professional Realtor who gained our trust immediately. Denny cares about his clients, and treats them as he would a friend. In essence, he does what he says he will do!! Denny came to our home, took lots of awesome pictures, which showcased our property to its fullest advantage. The listing was up and running in a short time, and the calls started to come in. Our home was sold within about a week. This is not only due to the fact that it was a highly desirable house, but more importantly, it was properly marketed! Denny then oversaw our purchase of our current home. Even when there were minor hiccups in the process. Denny always helped us stay confident and took great care of us. Now, after time, we still keep in touch with Denny. He is the best Realtor I have ever encountered after selling and buying over 20 different homes over the years. That is saying a lot in my estimation!! It is with our wholehearted pleasure that we recommend Denny!! He will absolutely not disappoint!!" "
- Trevor & Tami
" Denny is an exceptional agent. We highly recommend Denny to anyone looking to buy or sell their home he is like having a friend on the inside that is working for you. Denny is trustworthy, honest and great to work with. He is quick to answer calls, texts and emails. He has a really good understanding of the market and real estate trends. Denny definitely has a passion for what he does, you can tell that he loves his job and the service he provides to his clients. "
- Martha Marks
" This business has afforded me the opportunity to meet many amazing clients over the years. I am proud to share with you what they had to say about their experience of having me as their agent. Dealing with Denny Friesen was a very satisfying experience. Having bought & sold many homes over the years, we found him very knowledgeable, ethical & able to answer all our questions. We were never pressured to make any choices & are very satisfied with what he found for us. He stuck to our want list & as a result we are completely satisfied & would recommend him to anyone wishing to buy or sell in this area. "
- Paul & Evelyn
" Denny has been our realtor for several of our sales and purchases. We would definitely recommend him to others. When we move again we will be giving Denny a call! He is friendly, helpful, motivated, organized and fun! We always looked forward to viewings with Denny as our realtor! "
- Janna & Steve
" Denny was professional and helpful. We received continual listings showing us new properties that fit our wish list. He worked hard and always in our best interest! Thank you Denny we are looking forward to moving in 2021. "
- Susan Chalkias
" Denny is a wonderful person to do business with. He listens to your views, and offers his advise. He is very responsive and was always there for any questions we had. "
- tara nicole Hindle toews
" Denny's professionalism and knowledge of the industry and market made our move easy and painless. He was always available and bent over backwards to make sure our deal closed on time. A great agent and person - I'm confident in recommending him to anyone considering a move. "
- Derek
" We recently purchased a home in Chilliwack. Denny guided us through the process and was extremely professional and helpful with all aspects of the sale. He answered all our questions and concerns and went the extra mile to ensure we were satisfied. Thanks so much Denny! "
- Len & Brenda
" Great realtor!!! Very patient and not at all pushy. He really cares and wants to find the right house for you. And if he's selling your home he's never too busy to answer your questions. He always tries to get you the best price possible!! "
- Tyler & Page
" Denny is good agent and wants to help as much as possible. Knowledgeable on all transactions and follows proper procedures. We will definitely use him again in future transactions. Thanks Denny! "
- Darren
" Here is a positive story for you all. One of my Royal LePage colleagues, Denny Friesen received a floor call a few months ago from an elderly gentleman who wanted to sell his home. After chatting with him on the phone for some time he drove over to the property to do a CMA. What he found was a man who was "trapped" in his own home. Apparently over some time this man's home had been overrun with drug dealers and squatters and because of his age and small stature was unable to fend them off. Denny took a look at the home, which had been destroyed, priced it properly, and got it sold within 2 weeks. So far a typical Realtor transaction, however, Denny didn't stop there. He helped the gentleman find a proper senior care home and worked with the bank on putting his money in a high interest account. He paid for 2 giant garbage bins to be delivered to the property and enlisted the services of myself, another Realtor Wayne Temple, and a friend Paul. The four of us cleaned out the entire house from top to bottom. Garbage that was piled waste high, food rotting in the kitchen and closets. Endless amounts of needles. On a few occasions I had to leave the house to get some fresh air because my lunch almost came up. Thankfully the people who are buying the house are gutting it. Now this elderly gentleman could have paid for this stuff on his own. He could have afforded to hire people to come and clean out his house. But Denny saw a man who was confused, scared and didn't know what to do and he took it upon himself to take care of him. As of 2 days ago he is in his new care facility, and the police have arrested one of the squatters who took over his house. I would like to give thanks to Denny for his kindness and for showing compassion to someone that needed help. For going above his "fiduciary "
- Kyle
" He was wonderfully patient helping me find the right place. He was really helpful dealing with issues that came up between the acceptance and closing. His after sale service has been great. I was new to town and he has helped me find high quality professionals in many fields of expertise. He is a great agent "
- Pam
" My family and I have used Denny for over 10 years and have sold and purchased 9 times with him. He is very personable with the utmost professionalism. He is very knowledgeable without being pushy. when he gives you advice you know it's with your best interest in mind. He is very honest and flexible with his time. Denny works very hard to get you a fair deal with both buying and selling. I recommend Denny to anyone looking for a realtor "
- Tyler
" It was great to reconnect with Denny for help in viewing and purchasing a home that suited our needs. Denny was very helpful in making the whole process easy. Would highly recommend Denny & would definitely use his services again if the need arises "
- Jeff & Louise
Previous
Next